Công ty Song Minh
SongMinh Co.,Ltd specialize in catering all sorts of services as: import-export through any border gates of Viet Nam, Customs formality, Customs Inspection, marine services, shipping agent, forwarding agent, transportation of goods by sea-land-air route.
Especially to the foreigners, SongMinh provide consulting services in procedures for investment, establishing enterprises, import-export, obtaining C/O, customs formalities and other legal procedures, etc...complying with Vietnamese law and regulations. SongMinh with high qualified, excellent using language skill (English, Chinese, Vietnamese) staffs will help foreign investors can directly deal with us.
Foreign investors who wish to have a good investment choices and high profit in VietNam can absolutely have confidence in SongMinh.
- SHIPPING AGENT, FORWARDING AGENT, TRASNPORTATION, GOODS LOADIND/UNLOADING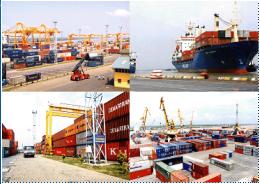 * Shipping broker, charter rent, booking (ships, containers)
* Transportation of FCL, LCL, over length, over weight cargo (including to get the delivery order, deposit for empty container) and supplying package service of customs procedures with reasonable and competitive price.
* Lifting, loading/unloading cargo in port or in your warehouse with professional, highly responsible workers.
* Package forwarding service with multimodal transportation (sea-land-air), commitment to safety of transporting goods from border gate to your warehouse with the shortest time and the most economical cost.
- IMPORT – EXPORT SERVICE, CUSTOMS BROKERAGE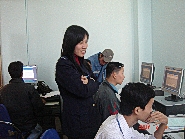 - Doing documents, executing customs declarations procedures for imports, export (including full, LCL, FCL cargo with all types: business, investing, investment with tax, temporary import and re-export, processing, import materials for production export, sampling, non-trade goods and goods at the bonded warehouse ... etc.).
- Customs declaration and package management of processing contract for businesses on the exports (up from set up processing contract, list of equipment imported, list of materials and accessories imported, record of import declaration forms, production norms, record of export declaration forms, account customs records for processing contract and electronic customs decleration to customs agencies).
- Liquidation procedures to tax of raw materials for exported production.
- Package implementation of import-export procedures for producers under the industrial zone, export processing zones.
- Especially executing procedure for obtaining the list of equipment to create fixed assets for import tax exemption, confirmation of synchronous line of equipment for all investment projects.
- On behalf of the enterprise performing electronic customs declaration, transferring data to the customs agencies, the enterprise do not need to buy software and mobilize personnel.
Services: Logistics
CONTACT:
Name company: Cong ty Song Minh
Adresse: (Floor 757, Building Vân Nam), No 26, Lang Street, Tu So , Ward Dong Da, Ha Noi
Tel: 04.35.64.30.98
Fax: 04.35.64.30.97
Website: http://songminh.com.vn/